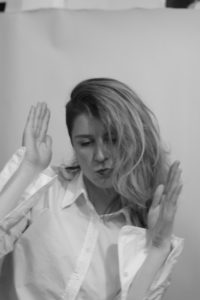 Tessa Rex is a documentary artist working across photography, radio and video influenced by social justice, architecture, industry, mass media and lo-fi formats. In 2016 Rex had her second solo installation, 'No Matter' at GAFFA Gallery in Sydney and two-person collaborative installation 'Vapid Cut' with Patch Sinclair. She has made short documentaries about the Arab spring in Bahrain, the Night Bus in Brooklyn and The Williamsburg Houses, among others. Rex was a collaborative fellow at Union Docs Center for Documentary Art in Brooklyn, New York, where she was a recipient of the Ian Potter Cultural Trust Travelling Fellowship and exhibited at FLUX Factory in Queens. She has exhibited work in Sydney, Istanbul, Berlin and New York. By day she produces videos for online magazines.
In the past she co-produced The Third Degree, an environment and social justice radio show which received the 2010 UTS Human Rights Award in Creative Media and co-produced The Cardshow, an art exhibition raising money for the Muckaty anti-nuclear waste dump campaign.
Rex is a board member of RUNWAY Australian Experimental Art Journal and is currently working on new experimental documentaries about landscape, protest and recreational sword-fighting.