With recent studies proving that gravity waves exist along with superclusters of black holes, the greatest discovery is that 'dark energy' is 70% of the universe. And we know nothing about it. Except that it's pushing everything apart.
The departure point of No Matter is S23 Galaxies, an installation of a perspex cube with painted Super8 film projected through it. This is Foucault's heterotopia – 'a place without a place, that exists by itself, that is closed in on itself and at the same time is given over to the infinity of the sea' – simultaneously a contained and infinite space. The inverted tone and clustered nature of S23 Galaxies reference recent deep space images of black holes. Alongside this is Production Material of S23 Galaxies, the toothbrush-ink-sprayed backdrop of the painted Super8.
In the larger part of the gallery, the photographs. Images are commonplace and extraterrestrial. A series of hand-processed 120mm black and white analogue film captured across NSW, pushed and pulled in ISO, paired with 35mm LomoKino. Echoing through all this is an intergalactic audio soundscape: a mash-up of creative commons sounds from the NASA Sound Archives. Includes Leonid asteroid shower, Sputnik, simulated gravity waves and rockets.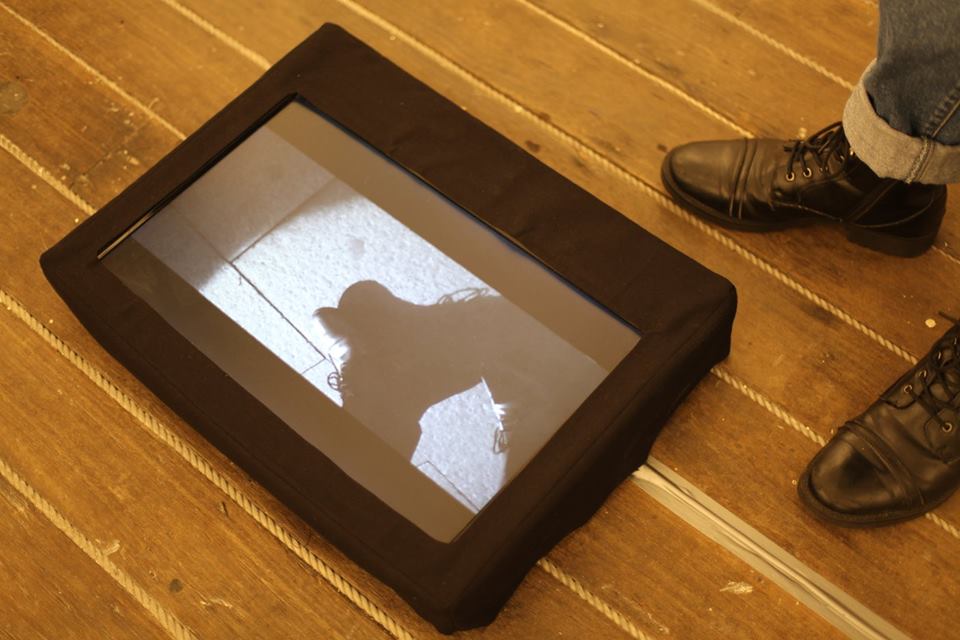 Opening night photos: https://www.facebook.com/media/set/?set=a.1083562478348902.1073741828.100000854792432&type=1&l=e8dfe8a9c9
Exhibition page: www.gaffa.com.au/exhibition/no–matter