2017:
THE LIZARD BITES BACK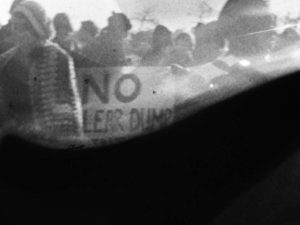 A haze of Super8 captures the Lizard Bites Back 'protestival' at Olympic Dam uranium mine, Roxby Downs, South Australia. An activist reads the names of nuclear testing sites. The lizard enters. Collaborator: Patch Sinclair
2015:
NIGHT BUS Trailer
Short documentary NIGHT BUS is a sensory collage of travelling by bus by night in Brooklyn, New York; addressing late capitalism and the 24hr economy. Collaborators: Sophie Hamacher and Sarah Stein Kerr
THE WILLIAMSBURG HOUSES (2015) Trailer
An anatomical tour of the public housing project, THE WILLIAMSBURG HOUSES, in New York, and the life of its occupants. Short documentary. Collaborator: Irene Bartolomé.
TRASH TALK (2015)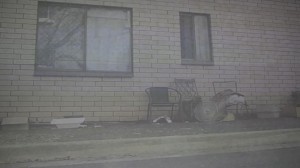 It's trash, on the sidewalk, in the city. TRASH TALK is a silent, semi-abstracted, semi-amusing short documentary about sidewalk trash in Sydney, Australia.
LOVE ME NY (2015)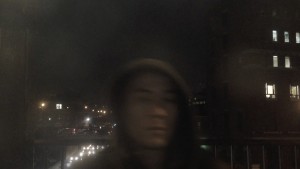 An encounter at 2015-02-11 18.14.57 becomes a single, reversed and repeated shot travelling over the Williamsburg Bridge and back in New York mid-winter. A billboard reads: LOVE ME. A stranger looks up.